Your new best friend
Keywords are your best buds when it comes to text message marketing. They're the backbone of our SMS platform, letting you safely and easily reach your audience. From enabling sign-ups to organizing your outgoing message campaigns, Keywords are a solid tool for jump-starting your text message marketing. Check out the use cases below for an intro to using Keywords.
Text-to-Join (Opt-Ins)
First and foremost, Keywords are used as an opt-in method to your SMS list. When people see your Keyword on your website, social media page, or anywhere else you promote, they can just text in that word to the Group Texting long code to receive messages from your list from that point on. This is called "opting in." You can also connect your Keyword to a Group for turnkey organization, so that messages go to specific groups of your opted-in audience.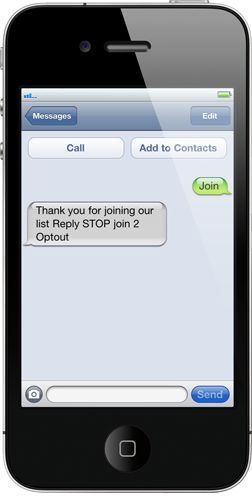 Sub Keywords
Each Keyword you create comes with free unlimited Sub-Keywords. These are additional words or characters you can add to your existing Keyword to further organize communication. For example, say you own a cafe called Noms Cafe and created the Keyword "NOMS." If a customer texts NOMS to our long code, they'll be opted in to receive messages from you; however, you can also create "NOMS NEWYORK" or "NOMS CHICAGO" to target your messaging to people in certain locations or in whatever other way you'd like to split up your list. Sub Keywords make it easy to send the right message to the right audience.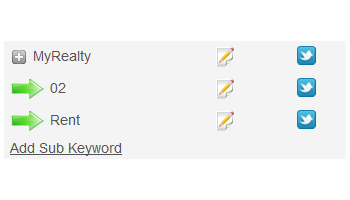 Coupons and Promotions
Sending SMS coupons and promotions is an excellent way to maintain engagement from your opted-in audience. Build audience loyalty by notifying them about sales, access to events, or anything else you have to offer your customers. Exclusive deals and offers your audience can't find anywhere else will make your marketing feel less like an SMS list and more like a VIP list.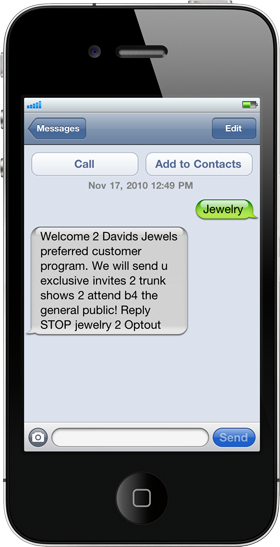 Text-to-Vote
With a few clicks, you can build a poll using any Keyword in your Group Texting account and see a visual graph of the results once people have texted in. Create up to 5 voting choices for users to text in with your Keyword and watch the graph results build in real-time. It's a great way to interact with your audience while collecting data on their feedback or opinions. You can even download your results once your poll has ended.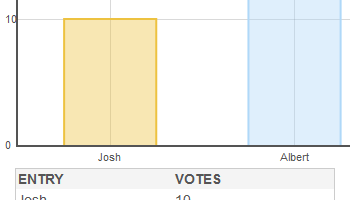 Send-From-Phone
Using the power of both Keywords and Groups, your account is equipped with the ability to authorize up to 3 cell phone numbers to send messages typed from your cell phone and sent directly to your audience. After assigning your desired Keyword to Send-From-Phone, choose the associated recipient Group, and you're on your way. When it's time to send, simply text your Keyword along with your message to 760-670-3130 with and Group Texting will automatically send your message to the selected group.